Address:
1498 Pacific Ave Ste 400
Tacoma, WA 98402-4208 US
Phone:
(855) 768-6363
Website:
Category:
Management Services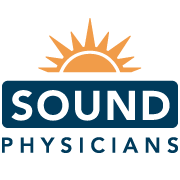 Sound Physicians are a leading physician partner to hospitals, health plans, physician groups, and post-acute providers seeking to transform outcomes for acute episodes of care. For 20 years, our high-performing and affordable care models have combined physician leadership, clinical process, technology, and analytics to consistently improve clinical and financial performance. We are pioneers in value, working together with our partners and community providers to bridge gaps in patient care, from hospital to home.