Jeff Tieman
President and CEO
720.330.6016
Richard Bottner, DHA, PA-C, CPHQ
Vice President, Clinical Excellence
720.330.6020
Joshua Ewing, MPA, CAE
Vice President, Government Affairs
720.330.6015
Julie Lonborg, MS
Senior Vice President of Communications and Media Relations
720.330.6019
Katherine Mulready, JD, MPS
Senior Vice President and Chief Strategy Officer
720.330.6040
Richard Prestidge, MBA, MHA
Chief Financial Officer
720.330.6039
Tom Rennell, MPH
Senior Vice President, Financial Policy and Data Analytics
720.330.6030
Michael J. Scott, LUTCF, CMFC, CFF
Vice President, Shared Services
720.330.6023
Angela Sigurdson, MSM, SPHRm
Vice President, Human Resources and Organizational Development
720.330.6032
Jeff Tieman
Jeff joined CHA as President and CEO in August 2022, after serving as President and CEO of the Vermont Association of Hospitals and Health Systems for six years. In his role at CHA, Jeff provides leadership and direction for the Association's work to serve and advocate for the state's 100+ hospitals and health systems. Prior to his tenure in Vermont, Jeff served as chief of staff for the Catholic Health Association, one of the largest networks of not-for-profit health care providers, and as Washington bureau chief for Modern Healthcare Magazine. Jeff holds a Master's degree in Strategic Public Relations from George Washington University and a Bachelor's in Political Science from Colorado College.
Richard Bottner
Richard is the Vice President of Clinical Excellence for CHA. He has a Doctor of Health Administration from the Medical University of South Carolina, a Master's in Physician Assistant Studies from Quinnipiac University, and a Bachelor of Science in Entrepreneurship from Babson College. Prior to joining CHA, Richard was a practicing PA in hospital medicine at Dell Medical School in Austin, Texas where he led quality and process improvement work around medication safety, readmission prevention, and patient experience. Most recently, Richard led a statewide grant-funded initiative to increase access to addiction care during acute hospitalization. Richard is passionate about clinical transformation and supporting hospitals across Colorado to provide high-quality care.
Joshua Ewing
Joshua is the Vice President of Government Affairs for Colorado Hospital Association, where he serves as liaison to the general assembly, state regulatory agencies and the broader health care community for Colorado's 100+ hospitals and health systems. Prior to joining the Association, Joshua worked as a health policy specialist with the National Conference of State Legislatures serving the legislators and staffs of the nation's 50 states, its commonwealths and territories. He also served as the organization's liaison to the Missouri General Assembly. Joshua holds a Master's degree in Public Administration from the University of Colorado-Denver and a Bachelor's degree in social work from Missouri State University.
Julie Lonborg
Julie joined Colorado Hospital Association in 2015 and serves as the Senior Vice President of Communications and Media Relations. In her role, Julie ensures that the Association's communications and collateral are strategically aligned and uphold the high standard befitting its members. Previously, she worked as the Chief Marketing and Communications Officer at Denver Health and Hospital Authority where she led the marketing and public relations team in planning and executing internal and external marketing and communications efforts. Prior to her position at Denver Health, Julie worked as the Directors of Planning, Marketing and Business Development for Swedish Medical Center. Julie holds a Master's degree in Marketing from Colorado State University and a Bachelor's degree in Business Administration from Arizona State University. She pivoted her career from the financial industry and has combined that experience with health care to create an effective and analytical skillset that aids in furthering the Association's missions for progressing health care in Colorado.
Katherine Mulready
Katherine is the Senior Vice President and Chief Strategy Officer for Colorado Hospital Association, where she is responsible for overseeing the Association's public policy priorities and ensuring the more than 100 CHA member hospitals are well-represented in policy debates at the state and national level. Prior to joining CHA, Katherine served as the Senior Policy Advisor on Health to former Colorado Governor John Hickenlooper, where she was responsible for coordinating the administration's health policy initiatives. Her experience has shown that the best way to approach problems is to actively engage in collaborative efforts where all parties are committed to identifying and achieving a common vision or objective. She is a passionate believer in the value of interdisciplinary approaches, as evidenced by her joint degrees in Law and Health Care Leadership from the University of Denver and in Religion and Politics and American History from Lafayette College.
Richard Prestidge
Richard has more than 19 years of health care financial and accounting leadership experience. He obtained his MBA and MHA from the University of Maryland University College. He has been with Colorado Hospital Association since 2011. Prior to CHA, he was the Director of Finance for the Nevada Cancer Institute. He currently sits on the board for CAHE and has been a member of ACHE since 2012.
Tom Rennell
Tom is the Senior Vice President of Financial Policy and Data Analytics for Colorado Hospital Association, where he is responsible for development of the Association's position on issues involving the financing of health care services and provides leadership and direction in the development of the CHA health care analytics program. Tom has more than 20 years of experience in financial management in health care. Before joining the Association, he worked for Kaiser Permanente of Colorado where he held roles in the leadership of financial planning and analytics, revenue cycle, and Medicare reimbursement. Tom holds a Bachelor's degree in Economics and a Master's degrees in Public Health from the University of Michigan, Ann Arbor.
Michael J. Scott
Michael joined Colorado Hospital Association (CHA) in May 2002 and presently serves as the Vice President of Shared Services. Michael is responsible for the CHA Trust for Workers' Compensation, the CHA unemployment program, CHA Career Services and business relations for member hospitals and health systems. He also serves as the president of CHA Financial Advisors, an insurance agency and broker dealer that provides insurance products and financial services to members. Michael is the Immediate Past President of the Association of Healthcare Solutions (AHS) as well as a director of the Doximity Recruiter Advisory Board. He began his career as a Mardi Gras artist before joining the insurance industry. Michael is a 34-year member of National Association of Insurance and Financial Advisors and a lifetime member of the Million Dollar Round Table.
Angela Sigurdson
Angela holds a Master's in Human Resource Management from Regis University and Bachelor's in Psychology from Iowa State University. She is a Senior Certified Professional through the Society of Human Resource Management (SHRM-SCP) and certified Senior Professional in HR. Angela has a passion for health and wellness on a personal and professional level.
Rob Jenkins, MA, PMP, PCCP
Senior Director, Broadband Services
720.330.6021
Sarah Zielinski
Program Manager
720.330.6026
Linda Kuhrt
Program Manager
720.330.6013
Wendy Cann
Senior Accounting and Billing Specialist
720.330.6054
Rob Jenkins
Rob Jenkins comes to CHA Broadband Services from the City and County of Broomfield where he was an IT Project Manager overseeing complex enterprise implementations, outside plant construction and change management and process improvement activities. Rob has an undergraduate degree from the University of New Mexico in Communications and Journalism and a Master of Arts in rhetoric from the University of Colorado, Denver. Additionally, he is pursuing a Master of Arts in counseling from Regis University. Rob is a project management professional and a PROSCI-certified change management practitioner. What excites Rob the most is helping unserved and underserved communities through access to technology – that and people, Rob loves helping people.
Sarah Zielinski
Sarah holds a Bachelor's in Hospitality Business Management from Washington State University. Having previously worked for the Fred Huchinson Cancer Research Center in Seattle and later in the customer service industry, she brings a unique perspective to her role at CHA. Sarah is always learning more about science, medical research and the advancement of patient care.
Linda Kuhrt
Linda graduated from the University of Colorado, Boulder with a degree in Anthropology. Passionate about working with non-profit organizations, she spent 11 years with the National Stroke Association as their Membership Programs Manager and four years at the Investments & Wealth Institute as their Continuing Education Provider Specialist. Linda is excited to be back in the health care non-profit space and loves being the go-to resource for CHA's members.
Wendy Cann
Wendy joined CHA in 2021, bringing a wealth of experience in health care organizations to the team. She spent 10 years at Kaiser Permanente as an executive assistant and most recently worked as an office manager for Cherry Creek School District. Wendy also has extensive experience as a trainer, office manager, and property manager. She is most passionate about teaching and helping others and motivated by her teams success. Wendy is happy to return to health care where her spirit of service can be shared with internal and external customers alike.
Cara Welch, MBA
Senior Director, Communications
720.330.6014
Julie Denning
Senior Marketing and Communications Specialist
720.330.6044
Dan Mager
Senior Marketing and Communications Specialist
720.330.6012
Cara Welch
Prior to joining CHA, Cara worked as the marketing manager at Rose Medical Center in Denver, leading the hospital's advertising, community relations, internal communications, website and media relations. Previously, she worked at Schenkein Public Relations leading media and community relations for a variety of clients. She has an MBA from the University of Colorado-Denver and a Bachelor of Science in Communication from the University of Wyoming. She enjoys telling the story of the great work of Colorado's hospitals.
Julie Denning
Julie graduated from the University of Colorado Colorado Springs where she earned a Bachelor of Innovation™ degree in Marketing. Before coming to CHA, she worked as a Patient Care Technician for Memorial Hospital North, giving her a unique understanding of the intersection of health care and business. More than anything, Julie loves finding unique and creative ways to solve problems.
Dan Mager
Dan graduated from Colorado State University with a Bachelor of Arts degree in Journalism and Technical Communication. Before joining CHA, he worked as the manager of public affairs and marketing at Rose Medical Center in Denver, where he spent more than seven years. Dan has a passion for collaboration, and he enjoys working with hospitals across the state in support of their significant role in caring for their communities.
Essey Yirdaw, MPH
Senior Director, Data Analytics and Health Equity
720.330.6060
Krista Smith, RHIT, CHDA
Program Manager, Data Quality and Security
720.330.6017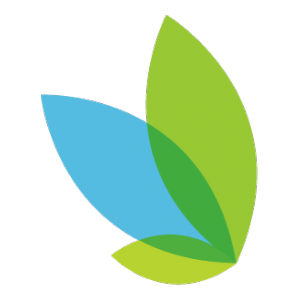 Daniel Luka, MSDA
Data Architect, Data Analytics
720.330.6025
Tsion Gemechu
Data Analyst
720.330.6031
Essey Yirdaw
Essey received her Master's degree from Colorado School of Public Health in 2015 in Health Systems, Management and Policy. Before coming to work at CHA, Essey worked for over six years at the University of Colorado where she served in several capacities in the Department of Medicine, from program manger to division administrator – most recently working as program manager for the School of Medicine. Essey is most passionate about using data to help hospitals and health systems improve patient outcomes while providing quality care and reducing costs. 
Krista Smith
Krista received her degree in Health Information Management in 2003. After graduation, Krista worked at Sky Ridge Medical Center as the Health Information Management Operations Manager until 2012. Before coming to CHA in 2014, she worked in a rural hospital in Evanston Wyoming as the Director of Health Information Management and Facility Privacy Officer. Krista is passionate about finding new ways the health care industry can utilize health care data to improve the patient experience and create efficient workflows.
Daniel Luka
Daniel received his Master's of Science in Data Analytics with a Population Health specialization from Colorado State University Global in 2020. He has over a decade of healthcare analytic experience across finance and pharmacy. Before coming to work at CHA in 2021, Daniel was a Senior Pharmacy Analyst for CommonSpirit Health, where he created and maintained a data mart for system pharmacy reporting. Daniel is energized by leveraging data architecture, engineering, and science to positively impact the triple aim of improved patient experience, health, and cost. 
Valerie Siebert-Thomas, MS, DES, SFC
Manager, Education and Sponsorship
720.330.6024
Peggy McCreary
Senior Education and Events Coordinator
720.330.6034
Valerie Siebert-Thomas
Valerie is a graduate from the University of Northern Colorado where she completed double majors in Dietetics and Psychology. She previously worked at the National Stroke Association as the Senior Programs Coordinator where she was responsible for scheduling and coordinating continuing education opportunities for medical professionals. Valerie is passionate about professional education and development.
Peggy McCreary
After answering a small, two-line job ad in the Denver Post, Peggy began working for CHA nearly 30 years ago. Over the years she has gained extensive experience in, and a passion for, creating and managing memorable events and conferences that help members enhance their knowledge and gain insight into the local health care industry.
Lyle Moore Jr., MPH
Director, Hospital Emergency Preparedness
720.330.6043
Lyle Moore Jr.
Lyle holds a Master's in Public Health from Denver University and a Bachelor's in Communication from Central College in Pella, Iowa. Prior to joining CHA, he held various positions at the local and state level in the Public Health Emergency Preparedness Program and the Hospital Preparedness Program while being deployed to numerous local and national emergency incidents. Lyle is passionate about strengthening and building Colorado's hospital and health care preparedness efforts.
Quentin Zerangue
Senior Accounting Manager
720.330.6018
Shushan Nikoghosyan
Senior Accountant
720.330.6029
Quentin Zerangue
Quentin graduated from the University of Colorado with a degree in Finance and Accounting. He has more than 25 years of experience in accounting across multiple industries including manufacturing, private equity and health care. Quentin has been inspired during his time at CHA to focus on the health care system because if its inherent ability to benefit or harm everyone, depending on how it is managed.
Shushan Nikoghosyan
Shushan graduated from Metropolitan State University in Denver with a Bachelor's degree in Accounting. She worked as a staff accountant for HealthOne and CORAM before joining Colorado Hospital Association. Shushan has been with CHA since 2015 and is proud to support the Association's mission to provide access to affordable, high-quality health care to Coloradans. Shushan is passionate about helping others and working closely with her team members.
Ryan Westrom
Senior Director, Finance
720.330.6022
Stephanie Fillman, MHA
Senior Financial Analyst
720.330.6055
Ryan Westrom
Ryan is a graduate of Regis University where he received a Bachelor's in Accounting. Prior to joining CHA, Ryan worked in the finance and reimbursement department at the University of Colorado Hospital, as well as for a Medicare Fiscal Intermediary here in Colorado. Ryan has over 13 years of health care experience with a focus on hospital finance and reimbursement.
Stephanie Harris
Stephanie earned a Master of Science degree in Health Administration from the University of Colorado Denver. Before coming to CHA, she previously worked in accounting and finance for Sky Ridge Medical Center and Craig Hospital. Her passion for analysis, data and numbers combined with the desire to help hospitals on a larger scale led her to pursue a career at CHA.
Operations & Administration
AudreeRae Castleman
Office Manager and Membership Coordinator
720.330.6010
Lauren Jablonski
Executive Assistant to Jeff Tieman and Julie Lonborg
720.330.6051
Esther Bridge
Membership Engagement Specialist
720.330.6057
AudreeRae Castleman
Audree received her Bachelor's degree in Business Management from Metropolitan State University of Denver in 2012. She has over 10 years of administrative support experience working with C-Suite executives in the construction and structural engineering fields. Audree is excited to bring her office and facilities management skills to CHA.
Lauren Jablonski
Lauren received a bachelor's degree in General Studies with a minor in Criminal Justice from Florida Atlantic University. While earning her degree, she served as the executive assistant for the student body president, where she found her niche in the position. Upon graduating, she relocated to serve as the executive assistant for the chief communications officer and legislative liaison at the Colorado Community College System, before joining CHA in 2022. Lauren's greatest passion is leaving a positive impact on the environment around her.
Megan Axelrod
Director, Regulatory Policy and Federal Affairs
720.330.6028
Bridget Frazier
Senior Manager, Public Policy
720.330.6045
Adeline Ewing
Policy Analyst
720.330.6033
Marie Cone LeBeaumont
Program Coordinator
720.330.6041
Megan Axelrod
Prior to joining the Association, Megan spent five years on Capitol Hill where she served as a lead health policy adviser to two United States Senators, including former U.S. Senator Cory Gardner (R-CO). In that role, she worked to improve access to behavioral health crisis services, reduce health care costs, and help Colorado providers navigate COVID-19. Megan holds a bachelor's degree in economics and American politics with a minor in human capability and poverty studies from Washington & Lee University. 
Bridget Garcia
On behalf of CHA, Bridget advocates for Colorado's hospitals and health systems to accomplish the Association's policy goals. This role often means collaborating with advocacy organizations, policymakers, and key stakeholders to implement the Association's mission and strategic imperatives. As a seasoned government affairs professional, Bridget has experience working for several associations within Colorado's business community. She holds a Bachelor's degree in Business Administration with a concentration in Management from the University of Nevada, Las Vegas. Bridget enjoys tackling new challenges, creating efficiencies, and assisting Colorado's hospitals and health systems with maximizing impact to serve the needs of their communities.
Cherry Torres, LUTCF, CFF, CRPC
Senior Director, Shared Services
720.330.6035
Traci Butzen
Senior Program Coordinator
720.330.6037
Cherry Torres
Cherry earned a Bachelor of Science degree in Marketing from the University of Wyoming. She began her professional career when she joined CHA in August 1996. Cherry is an advisor and representative for member hospital retirement plans and is the primary relationship manager for services procured through CHA Financial Advisors. Cherry values her long-standing relationships with CHA member employees and strives to provide retirement plan guidance and employee education that is tailored to individual needs and goals.
Traci Butzen
Traci has more than 10 years of administrative experience working with C-Suite executives and board of directors. Prior to joining CHA, she worked as a licensed broker at a health insurance agency and at Connect for Health Colorado, where she helped hundreds of Colorado residents enroll in health insurance plans. Traci was drawn to her role at CHA because of her passion for supporting Colorado's hospitals and health care community.